Stone Masonry Contractor Anaheim Hills
Top Stone Masonry Contractor in Anaheim Hills, Tustin, California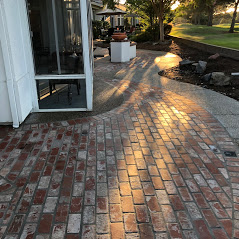 At Tustin Concrete and Masonry Pros, we know how stone masonry projects require professionals to handle. That is why we have the most qualified professionals for your Anaheim Hills project. Stone projects are usually more technical when compared to brick. Only a trustworthy contractor who has the experience and expertise needed in this industry can satisfy your needs. Professional services are what you need if you want your project to be flawless.
If you give us a call at Tustin Concrete and Masonry Pros, we can have a reputable stonemason on your project. We have experienced masons who will build your structures to perfection. This way, you know your structure will bring out all its excellent properties. Stone projects, if built with flaws, can not be as strong and durable as they usually are. Reach out to us and get the best Anaheim Hills mason working on your project.
We have gained the trust of many Anaheim Hills property owners because we are a reliable contractor. We listen to you to ensure we deliver the exact results and meet your expectations. Pick up the phone and call us today on (714) 583-6874 to ensure you don't waste money on incompetent contractors.
Our Anaheim Hill Stone Masonry Services
If you are looking for personalized and quality services in Anaheim Hills, then we have got you covered. Our services are unmatched and affordable. We always strive to meet your expectations and give you peace of mind as we work on your project. Call us today for any of these services.
Stone Veneer Installation
We are experts in installing all types of stone veneer on different surfaces. Our mason can install this type of veneer on brick, wood, and concrete surfaces. Once you decide on which type of stone veneer to install, we will get to work and make your home look amazing.
Stone veneer is a popular choice nowadays in Anaheim Hills thanks to many advantages that come with it. One of the reasons why we should install this veneer for you is the aesthetic value that it adds to your home. This veneer will give your home a beautiful natural look. It is also strong and will last for up to a decade without needing repairs.
Stone Walls
An inexperienced or untrustworthy contractor cant build a perfect stone wall for you. This is because stone walls are some of the technical stone structures that require a lot of expertise. With such a contractor on your project, you risk losing a lot. A stone wall built with errors is an impending danger to your safety and that of your property. The only sure way to avoid such risks is bu hiring a contractor with years of experience and expertise like us.
Stone Paver Installation
Stone paver installation should be perfectly done to ensure durability, strength, and beauty. If not installed properly, stone pavers are prone to damage, and they will cost a lot to repair. But with an experienced professional installing them, you don't have to worry about their durability. They will be able to last up to ten years. Give us a call on (714) 583-6874, and we will be there to install them for you.
Stone Fireplace
If you are wondering where to find a contractor to get you a stone fireplace, then here we are. We have all the experience you need, and you can trust us to get you this type of fireplace at an affordable price.
Exemplary Stone Masonry Services in Anaheim Hills
Your project will be built and finished perfectly without flaws if you let us work on it. We pride in offering the best stone masonry services in Anaheim Hills. Talk to us today on (714) 583-6874 and get the most affordable services.