Leading Brick Masonry Contractor in Tustin, California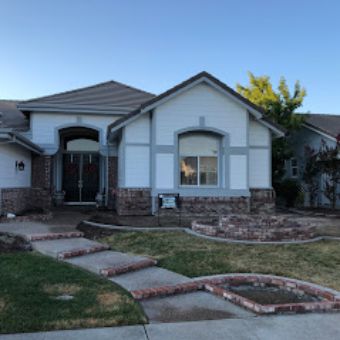 Tustin Concrete & Masonry Pros is the preferred name to rely on when you require high-quality brick masonry services. Tustin Concrete & Masonry Pros has been providing a wide range of both commercial and residential brick masonry services in Tustin for over ten years now. 
We take our work seriously, and our effectiveness is evident in our previous works and the great reviews our customers have left behind. Don't risk the quality of brick masonry work – call top-rated contractors on (714) 583-6874.
Services
You can count on Tustin Concrete & Masonry Pros for all types of masonry work. From stone, cement to brick. For brick masonry, you can count on us with the following services:
Brick Pointing
To enhance the overall quality of your brick structures, you can count on us for brick pointing, spot pointing, and tuck-pointing. Call now and let us improve the overall appearance of your arrangements as well as protect them. 
Brick Grinding
Call us now on (714) 583-6874 and let us cut your bricks, including making holes in them. We look forward to showing how we have earned an excellent reputation in this service and related brick masonry services.  
Brick Repair and Replacement
It is essential to get yourself a trustworthy contractor when it comes to repairing and replacement. Some contractors may trick you into replacing your brick surface while it is repairable at a much cheaper cost. Tustin Concrete & Masonry Pros' contractors are trustworthy, and we will give honest feedback on what is required.
Brick Installation
If you want to build a wall or anything else with brick, you can count on us. We will construct a structure that will last for years. We will also reinforce the brick structure for you if you want it to last even longer and cut costs. Speaking of reinforced brick structures:
What is Reinforced Brick Masonry?
Reinforced brick masonry (RBM) is brickwork strengthened by bars, mild steel flats, hoop iron, or expanded mesh. RBM can resist both tensile and compressive stresses, making a structure more durable than a structured built using ordinary brickwork. 
Reinforced brick masonry can be used to construct brick slabs, columns, reinforced brick beam, piers, and brick arches that can last for decades. What's more, RBM requires less labor cost, so you will likely use less money to construct your structure. 
Structures constructed using RBM are capable of resisting the strength of an earthquake better than RCC constructions, and the arrangements are quickly reinforced since they are cheaper.  
However, it is a slow process, and these structures are susceptible to thermal expansion. You also need to ensure that you hire a skilled mason, failure to that you might end up regretting. All in all, RBM is an economical approach for low budget structures, and we can help you if you need help. Tustin Concrete & Masonry Pros is the masonry company near you.  
How Much Does Brick Masonry Cost?
Structures made of brick are stable, but with time they wear down, and you need to repair or replace them when they do. The cost of repair or replacement depends on several factors such as location, contractor, and extent of the damage. The typical range for repair and replacement is between $693 and $2136. The national average is around $1414, while the low end to high end is $300- $4,000.
If you require brick and masonry contractors, Tustin Concrete & Masonry Pros is here for you. We are the brick masonry near your service providers, and we are ready to help you. Call us on (714) 583-6874 and let us help you!