Tustin Concrete Contractor
Most Trusted Concrete Contractor in Tustin, California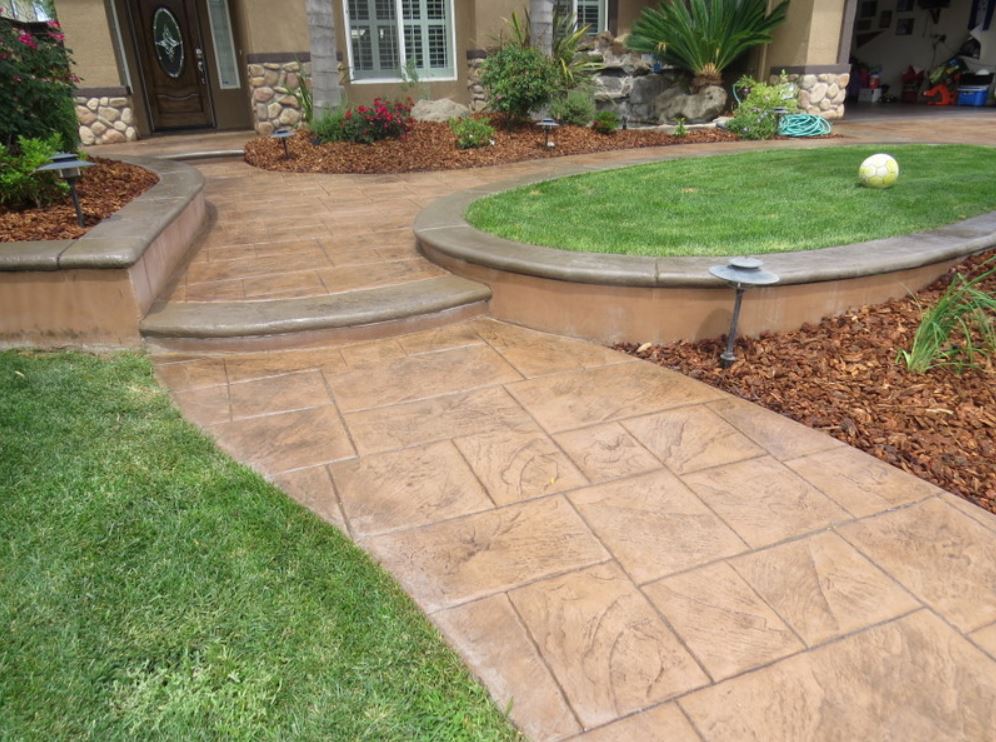 Looking for a trusted concrete contractor for your property? Congratulations! Your search ends here. Welcome to Tustin Concrete and Masonry Pros, where we provide the best solutions to all your concrete related issues. If you are in Tustin and its vicinity, please contact us at (714) 583-6874, and we would be more than glad to assist you.
As the top-rated concrete contractor in Tustin, we provide a plethora of services. We construct some of the most beautifully designed concrete driveways, patios, pool decks, sidewalks, concrete floors, concrete walls, countertops, installing pavers, and many more things. Want to know more about our services? Down below, we are listing a brief introduction to all the services we offer as a concrete contractor. 
Concrete Overlaying
If your concrete surface is a little unkempt, cracked, or broken at places, it's time to fix it. Ignoring these little issues can completely ruin the look and finish of your concrete surface, so it's better to work on it as soon as you notice any imperfections. Concrete overlaying can be an easy and affordable solution to such problems.
Concrete Slab 
The most important part of any concrete structure is the concrete slab. It apparently looks easy to pour a slab, but it creates the basic foundation for any concrete work, so it needs to be well-made. We make sure that the concrete slabs we pour are not only sturdy but also durable and crack-proof. 
Concrete Finishing 
Concrete finishing adds the final touch to your newly built concrete surface. We offer plenty of finishes, including salt finish, troweled finish, broom finish, concrete stain, stamped concrete, etc. 
Concrete Pumping 
A significant step in building a concrete construction is concrete pumping. Hire us if you are looking for the best services for your property!
Concrete Driveway
Your driveway is an important part of your landscape. We build beautiful concrete driveways decked up with concrete pavers or decorative concrete. You can recreate any texture or finish that you like. While stones and bricks are also used for constructing driveways, concrete is the most popular material because of its durability and affordability. 
Concrete Patio
When you are in the mood for some alone-time or are planning to have a house party, a patio is necessary. At Tustin Concrete and Masonry Pros, we offer a wide range of designs, textures, and styles when it comes to building a patio. You can keep it simple or make it elaborate. While stones and bricks are also used in making patios, concrete is a more popular choice. 
Concrete Pool Deck
To make sure that your pool area looks great, you can go to install a nice deck. We will install premium-quality cool decks or Kool decks for you, to protect your poolside surface from extreme heat or cold. 
Concrete Countertop 
Whether you prefer an indoor kitchen or an outdoor one in the lap of nature, a countertop is a must-have. There are multiple designs that we offer, and you can choose Granite, Marble, Quartzite, Quartz, or concrete as a material. While stone countertops look amazing without a doubt, concrete definitely has the upper hand owing to its sturdiness, durability, and low cost. 
Concrete Pavers
Concrete pavers are blocks made of concrete that are laid on the floor to create pavements, sidewalks, etc. The best part about concrete pavers is that you can customize them just the way you like. They come with a low price tag and last for years. At Tustin Concrete and Masonry Pros, we install concrete pavers using a special interlocking technique, ensuring that the pavers stay in place so that you don't have to deal with displaced or broken pavers.
Stamped Concrete and Decorative Concrete
Concrete is one of the strongest materials there is, and it is highly budget-friendly as well. But a drawback of concrete is its bland grey color. Using decorative concrete, stamped concrete, colored concrete, etc., you can easily recreate the looks of expensive materials at a much lower price.
So if you have a project in mind, dial this number (714) 583-6874 or fill out the form below, and we will get back to you soon!