Top Concrete Pavers Contractor in Tustin, California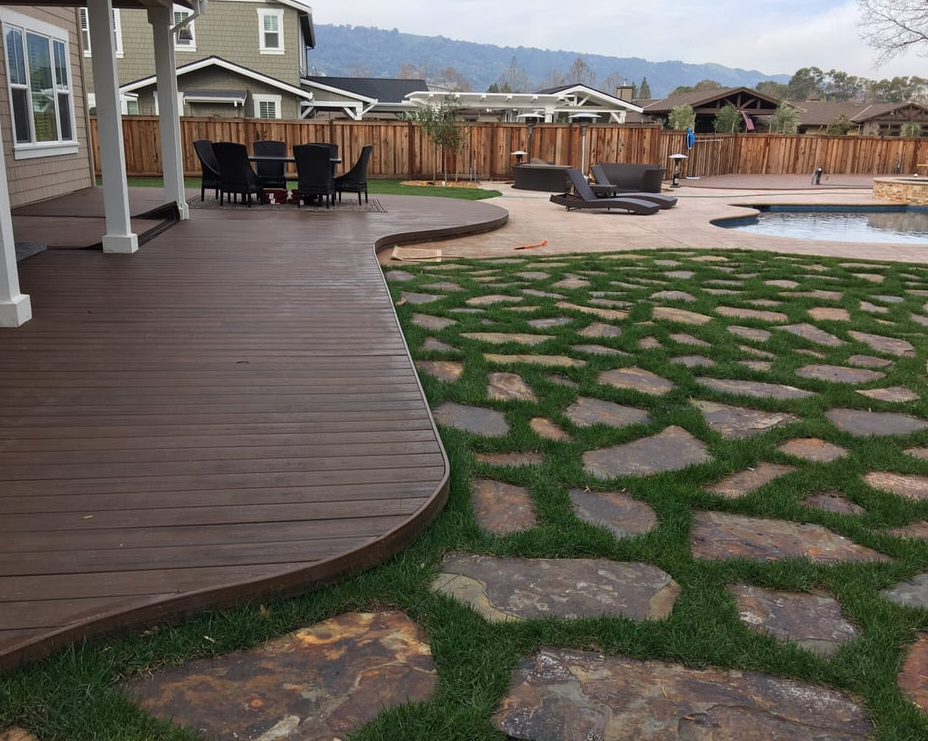 Concrete pavers are a popular choice for outdoor flooring. Whether it's your driveway, patio, or sidewalks, you can install concrete pavers to give these areas a sturdy yet beautiful finish.
Give us a call at (714) 583-6874 for free estimates.
If you are living in Tustin, California, or in the nearby areas, Tustin Concrete and Masonry Pros is your right choice to get the job done. Our team of professionals will transform the look of your outdoor flooring within a very short time. Outdoor flooring with concrete pavers needs to be done with skilled hands and expertise, and you can completely keep your faith in Tustin Concrete and Masonry Pros.
To add a dash of elegance to the sidewalks, paths, and patio, installing concrete pavers is a great option. They are durable, strong, and impressive as a flooring choice. Nowadays, more and more people are moving towards having concrete pavements due to its resilience and zero maintenance.
What are Concrete Pavers?
In case you are not aware of what concrete pavers are, let us guide you through. You must have noticed flooring with brick-like blocks arranged on the ground. These are called concrete pavers, meant for flooring.
You can choose these blocks or pavers according to your preference of color, shape, size, etc. The professionals will lay down these blocks in your sidewalks or patios to cover the entire space, maintaining an elegant design.
Why Use Concrete Pavers?
Firstly, they are very easy to install, and with experts like our professionals, the work will get done very quickly.
The cost of installing concrete pavers is much less than using authentic stone.
Concrete pavers last much longer than regular asphalt.
With concrete pavers, you can expect a more colorful finish than bricks.
Concrete pavers are built in such a way that they can cope with wear and tear pretty well.
Concrete pavers come with interlocking patterns that not only look stylish but also ensure durability. These pavements are interlocked through the use of cement and sand.
If a single paver gets damaged or destroyed, you can easily replace it without spending much.
Maintenance of Concrete Pavers
Concrete pavers require very little maintenance. However, regular sweeping and occasional cleaning with water will retain the look and longevity of the concrete pavers.
What is the Cost?
We, at Tustin Concrete and Masonry Pros, believe in delivering quality service at affordable prices. You can trust us to get your work done inexpensively and very quickly.
Why Choose Tustin Concrete and Masonry Pros?
Concrete work needs experience and expertise. Hence we strictly advise against relying on self-reliant methods for installing concrete pavers. Give us a call at (714) 583-6874 and leave it up to the professionals for constructing a perfect concrete pavement in Tustin for you.