Tustin Concrete Foundation
Professional Concrete Foundation Contractor in Tustin, California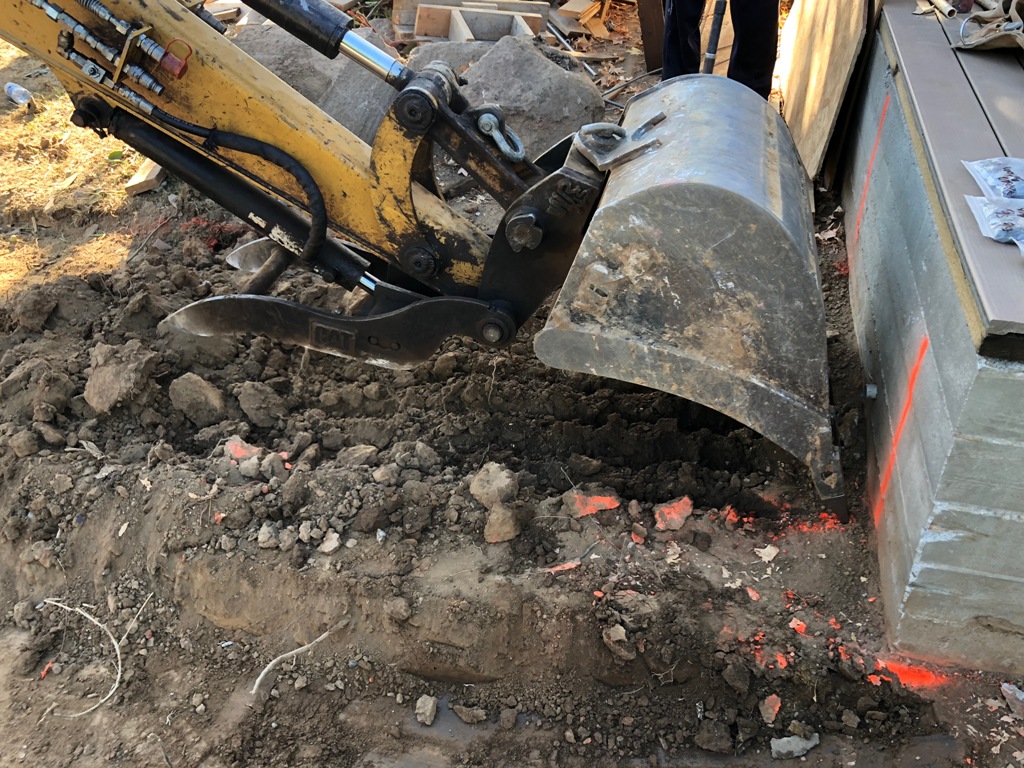 The foundation of a building plays an essential role in the house since it is the one that holds the entire structure in position. That's why it is paramount to ensure that the foundation of your building is sturdy and durable.
For a healthy and enduring foundation, concrete is one of the best materials. Tustin Concrete & Masonry Pros has become one of the leading concrete contractors with over ten years of experience. We deliver a wide range of services, from concrete construction and masonry construction to excavations and demolitions.
Our services come at affordable rates, and we are always ready to help out our clients. Here is a scope of our concrete foundation services:
Residential 
We provide convenient and efficient concrete foundation services in Tustin for residential purposes. Our team of experts can deliver the most durable base for your structure. Our concrete services are tailored according to our client's needs, so you can always be sure that the most suitable concrete foundation for your house will be delivered. 
Commercial
We also offer concrete foundation services for all industrial purposes. Whether you want installation for a church or a condominium, we have concrete foundation installers near you to help you out. Call us at (714) 583-6874 and let us help you. 
Industrial
Our team of experts also construct concrete foundations for industries. We can deliver the most durable structures for your industrial buildings. 
Types of Concrete Foundations We Deal In
We provide services for all kinds of concrete foundations, including:
T-Shaped Foundation
The T-Shaped foundation is one of the most used concrete foundations, especially in areas where the temperature goes below zero degrees. The size of the footing for this concrete foundation is kept more extensive than the wall so it can provide a more durable and more stable base. We provide reliable installation of T-shaped concrete installations. 
Raft Foundation
A raft concrete foundation is solid, and it supports the whole weight of a building. Our concrete contractors have several years of experience in installing raft foundations, and you can count on us for this type of foundation.  
Slab on Grade Foundation
In this foundation, the concrete is poured directly on the gravel to make a sturdy base that can support your structure. We always take all measures to lay down your foundation efficiently so that it can support any load. We also ensure that the edges are strong enough to make a firm footing for the foundation. 
Concrete Foundation Services that We Provide:
Concrete foundation installation
Concrete foundation sealing and waterproofing
Concrete foundation repair
Frequently Asked Questions about Concrete Foundations
Concrete foundations are quite common in the US, but some people are not sure about them. The answers to these FAQs will help you get a vivid picture of concrete foundations. 
Are Cracks on Concrete Foundation Normal?
Yes. Concrete is susceptible to cracks, and even new foundations can have breaks. It is not always the fault of the contractor since some cracks are inevitable. However, reinforcement and other measures can prevent most cracks.
Can Water Damage a Concrete Foundation?
Concrete foundations are typically porous, and when water gets into it, it can fill any pores it finds. With time, this water can seep into the foundation and ultimately break down the concrete. The breakdown will cause cracks on the foundation and can make it shift, making your house unsettled. So yes, water can affect your foundation. Be sure to have water channeling systems that will keep the water away from the foundation. 
How Much Does Concrete Foundation Cost?
It usually depends on the size of your house and the reinforcements used. Typically, it can cost you between $1,000 and $2,000.
Why Use Concrete Foundation?
Concrete foundations have many benefits, some of which include:
Design flexibility 

Easy to maintain 

Fire resistant 

Strong and durable
Be sure to call us on (714) 583-6874 for the best concrete construction services. We are just an email/call away.