Tustin Masonry Contractor
Excellent Masonry Contractor in Tustin, California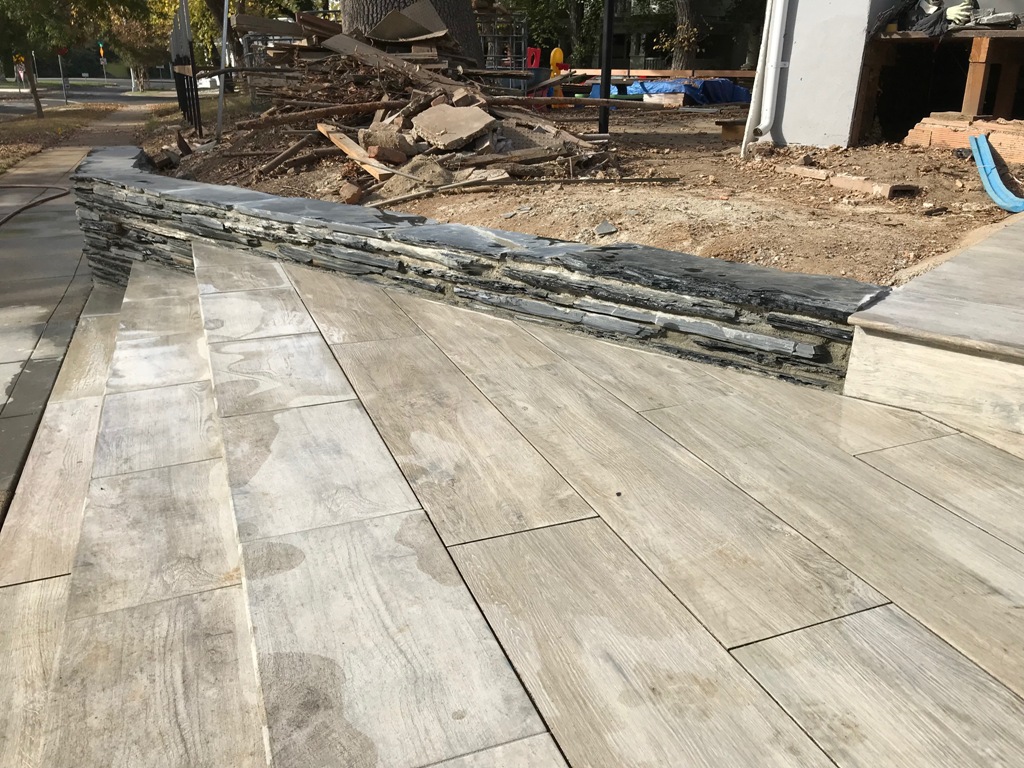 Masonry contractors are one of the most important service providers in the construction market. And it's not hard to see why. Tustin masonry contractors work with all kinds of pavers, retaining walls, patios, veneers, chimneys, and what not! The field of masonry is huge, and you will need people who are actually up for new challenges. That's why masonry is always centered around very specific skills and training. Working with all these diverse materials is not easy at all, and having deep knowledge of each material is just the starting point. We are gonna discuss more what masonry contractors do, but if you need to know more about it, feel free to call us on (714) 583-6874.
What are the Types of Masonry?
Considering the materials in use, masonry projects are mainly divided into three categories – brick, stone, and concrete. We will talk about each of the services in detail.
Brick Masonry
Brick masonry, as you have rightly guessed, involves working with bricks. Now, you might see brickworks everywhere, let us tell you this, they are quite tricky to work with. Bricks are totally a natural product, made from natural clay. Heating is part of their manufacturing process, which makes the bricks incredibly strong against fire. That's why bricks are the top choices for fireplaces and chimneys. On top of their heat resistance, bricks are incredibly strong and long-lasting. And they look good too! Bricks have earthly charm, and their colors pop up even more after coming in contact to fire. Thanks to all these features, bricks are used in building walls and structures meant to carry a heavy load. Bricklaying is the process through which bricks are placed on top of each other. Mastering the art of mortars is another important thing while working with bricks. We provide all kinds of services related to brick masonry, including brick pavers, retaining walls, brick fireplaces, chimneys, patios, and brick veneers.
Stone Masonry
Stone is another amazing natural material that is used almost everywhere. Bricks are a wonderful option because they carry a sense of luxury, and they come in every shape and size and colors. Natural stones vary from region to region, and so do their features. That's why one needs to have knowledge of each stone and how they fare in different conditions before starting to work with them. Stones need to be handled with care; otherwise, they can easily break or develop cracks. But under expert hands, stone structures can be quite strong and durable. That's why there are so many stone patios, stone backyard, poolside, walkways, and stone pavers out there to flaunt the elegance and striking colors of stones. We are not only great with all kinds of stone masonry, but we also work with faux products like stone veneers. 
Concrete Masonry
It's not a secret that concrete is the material of choice in most construction-related projects. The biggest advantage of concrete is that it can be given the looks and designs of any materials, including stones and bricks. Moreover, concrete is usually extremely strong, durable, and reliable. Considering the important role concrete structures play, the masonry work involves a lot of steps. Concrete masonry mostly deals with concrete pouring, concrete leveling, and concrete resurfacing. Concrete is used in diverse projects like kitchen countertops, backyards, concrete patios, concrete pavers, and walkaways.
Why Should You Hire a Masonry Contractor?
As you might have realized so far, masonry work, in general, involves a wide range of services and materials. A good contractor needs to innovate, considering the structure, the location, materials used, and the scale of the project. Going with inexperienced people will not only harm your dream project, but it will also burn serious holes in your pocket. That's why we At Tustin Masonry & Concrete Pros always provide you professionals with the required knowledge, expertise, and experience of masonry work. To know more about us, just give us a call on (714) 583-6874.