Leading Concrete Leveling Contractor in Tustin, California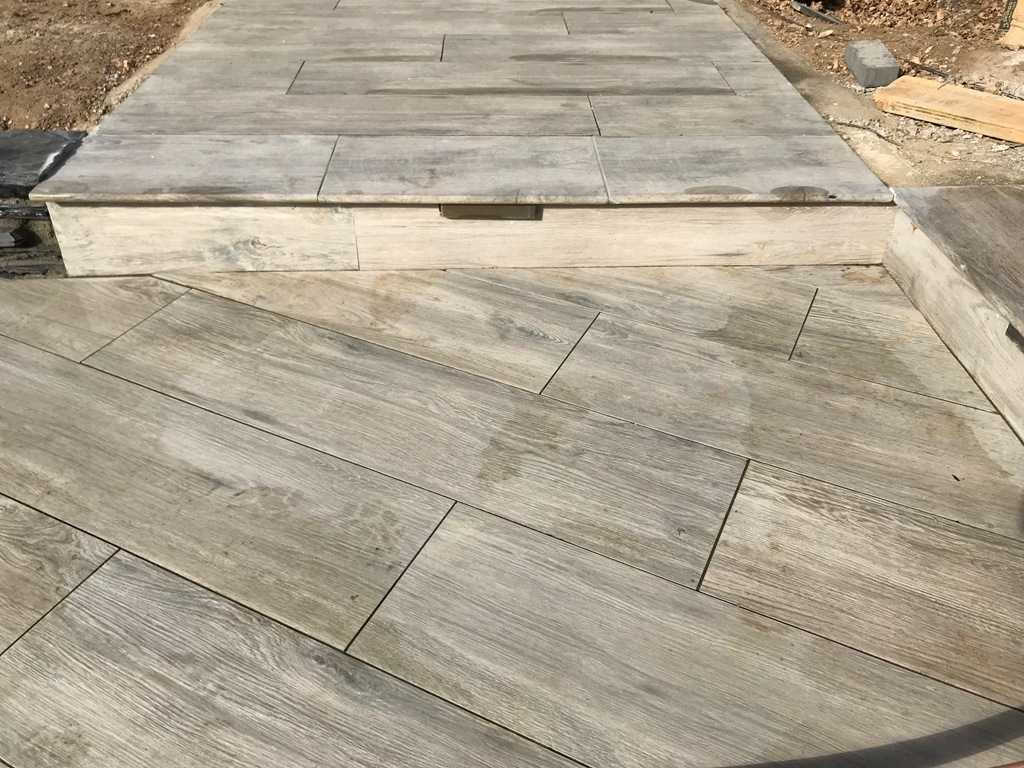 Tustin Concrete & Masonry Pros specializes in commercial and residential concrete leveling services for patios, pools, slabs, driveways, foundations, garages, and many more. Leveling a concrete structure before it is too damaged makes sure that it stands for many more years to come. 
What makes Tustin concrete leveling even more important is that it increases your structure's lifetime, and it doesn't cost you a lot. It is a way better option for concrete replacement.
Call us at (714) 583-6874 and get free estimates.
Why Level Your Concrete Structures?
There are many reasons to call a concrete leveling expert to help you out with your work.
Uneven concrete can cause tripping hazards for people in your home. 

Rough concrete is not attractive to see. 

It risks creating drainage problems and other water issues. 

It's a high liability for homeowners since one can trip and fall at any time. 
Benefits of Concrete Leveling
Concrete leveling is way cheaper than a complete overhaul. It will probably cost you half the price of replacement.

It does not damage the surrounding landscape.

It does not take long, like replacing the entire concrete structure.

Eliminates the associated liabilities associated with uneven concrete
Services That We Offer
We can help you with any concrete construction service that you might require. We have years of experience, and you can be assured of decent work. Some of these services include:
Driveway Leveling
With us, you can be sure that your driveway will be polished to look as good as new. We have helped hundreds of clients, and they all have great things to say about our services. Hire us, and we assure you that you will be happy you did. Call (714) 583-6874, let us level your driveway for you. 
Patio Leveling
Let us help you level your patio. Our process is fast, and we can do it in a matter of hours. Our services are also very affordable. Call us now.
Pool Deck Leveling
Get your pool ready for hot days with leveling and repair from Tustin Concrete & Masonry Pros. We can also help you with sidewalk leveling, porch leveling, slab floor leveling, and leveling steps. Call us on (714) 583-6874 and let us help you. 
What is Self-Leveling Concrete?
One of the most asked questions when it comes to concrete leveling is what self-leveling concrete is. Now, let us clarify some things about it so that you can make an informed decision should you go for it. 
Self-leveling concrete is more like concrete, but unlike concrete, it flows more relaxed and more comfortable to set up. Once it is spread out, it continues to flow evenly, leveling itself out. This concrete can be used for carpet, tile, and other floor coverings.
It can be used to upgrade old and damaged concrete floors. It can also be used to install radiant heating systems in your floor. The ability to level itself out reduces the need for more workforce and hence costs you less money. We can help you with self-leveling concrete at any time you want. Call us now (714) 583-6874. 
Why Choose Tustin Concrete & Masonry Pros?
Experience of over ten years.
Affordable prices
We are locally owned and operated.
No job is small or large for Tustin Concrete & Masonry Pros.
Professionally trained concrete leveling experts.