Costa Mesa Brick Masonry Contractor
Exceptional Brick Masonry Contractor in Costa Mesa, Tustin, California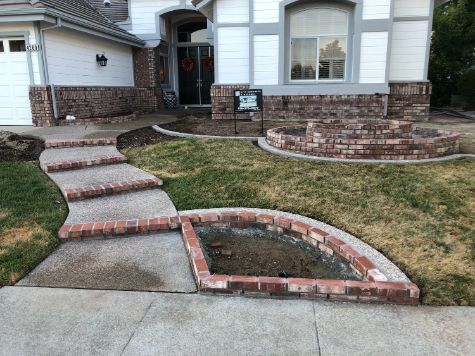 You need to find a good Costa Mesa brick masonry contractor for your project if it is to be perfect. This type of masonry usually requires a good contractor with enough experience. When it comes to finding such a contractor, a lot must be put in mind. Just like in most cities, finding a contractor to give you perfect results is quite hard in Costa Mesa. 
If you are a property owner in Costa Mesa, then you probably find it hard to choose the right contractor. Well, you don't have to worry anymore as we are a reputable contractor with enough experience. We understand how finding a contractor that offers exemplary services can be hard. That is why we are committed to offering unmatched brick services in Costa Mesa.
At Tustin Concrete and Masonry Pros, we are professionals when it comes to brick masonry. We have built amazing, durable, and strong structures for many Costa Mesa homeowners. Give us a call today on (714) 583-6874 if you need excellent brick masonry services in Costa Mesa. 
Excellent Brick Masonry Services in Costa Mesa
Nowadays, with the increased number of contractors, finding exemplary services is an uphill task. Only contractors with experience and a good track record like us can offer the best services. Talk to us today, and you will love our services. Contact us today if you need any of the following services.
Brick Walls
We have been constructing the best brick walls in Costa Mesa for years. Our bricklayer has the experience and expertise you need. He has worked on hundreds of brick projects, and his technical experience guarantees quality work. Brick walls serve important purposes; hence they should be flawless.
We built all types of brick walls, depending on their purpose. From brick walls for retaining walls for structures, you can trust us to deliver. A brick wall built by our bricklayer will last for years withstanding any harsh conditions. Call us a call today, and we will be there to make sure you get an amazing wall.
Brick Patios
If you want a patio contractor with affordable and quality services, then look no further. At Tustin Concrete and Masonry Pros, we are the most experienced contractor when it comes to patios. We professionally install brick patios to improve your outdoors. Reach out to us today if you need to upgrade your home with a patio.
Brick patios come with beauty other types of patios cant achieve. This is a good option to improve your home's aesthetics. Another reason why you should go for this type of patio is that it is cheaper to install. Being an affordable patio contractor, it won't cost you much when we install it for you.
Brick Veneer
If you are looking to upgrade your home, you should consider going for a brick veneer for your surfaces. This type of veneer is known to completely transform dull, unattractive homes into amazing ones. The red color that comes with it is what you need to improve your home. 
Brick veneer is also durable and can last for several years if properly installed. So, the only way to avoid those repairs is by hiring us. Talk to us today, and we will make sure your home is transformed at an affordable price.
Brick Fireplaces
At Tustin Concrete and Masonry Pros, we build strong and durable brick fireplaces in Costa Mesa. Give us a call today and talk to us about your budget. We will be there to get you an amazing brick fireplace that will serve you for years. Our number (714) 583-6874 is open any time of the day.