Orange Stone Masonry Contractor
Top Stone Masonry Contractor in Orange, Tustin, California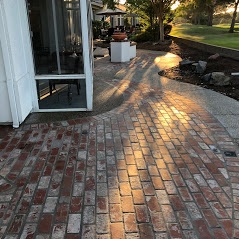 Stone masonry projects can be quite costly to construct. That is why it is important that you hire a contractor that will deliver perfect results. A contractor without enough technical experience cant guarantee you perfect results. Without perfection, these structures can pose a safety risk since they cant withstand extreme conditions. Such structures, for instance, stone walls with flaws, can easily be felled by weak winds.
Repairing poorly built stone structures is also costly. To avoid spending money on repairing a newly built structure, just hire a trusted contractor like us. At Tustin Concrete and Masonry Pros, we construct flawless stone masonry projects that are guaranteed to last.
Are you looking for the best stone masonry contractor in the Orange? You can reach us today at (714) 583-6874 and avoid spending money on repairs.
Our Orange team consists of experienced stonemasons who have been on countless stone projects. They have the technical experience and skills you have been looking for. There is no need to hire a contractor you are not sure of when you can give us a call. You can also follow up on our references and inquire about our services. At Tustin Concrete and Masonry Pros, we value our clients, and your satisfaction comes first. These are some of the stone masonry services we offer in Orange.
Stone Fireplace
One of the ways to increase your property's value is by building a stone fireplace. This type of fireplace has the capability to completely transform your home by improving the aesthetic value of your home. A fireplace made from the stone will blend perfectly with any landscape, giving a beautiful natural look. This type of fireplace will serve you for years since stone is a strong material.
Stone Veneer 
We are the professionals you need to install stone veneer on your surfaces. Veneer from stone is preferred over other types because it is flexible and can be installed on almost any surface. With our affordable prices, you can have us easily transform your home.
Stacked Stone Wall
Our experienced stonemason can get you a strong and flawless stacked stone wall. If you need this type of wall in Orange, you should call us as soon as possible. We will get you this wall for your project at an affordable price.
Stone Pillars
Stone pillars can be used for many purposes, but if they are for offering support, they must be built by an expert. You can get an expert stonemason to get you stone pillars in Orange by giving us a call at (714) 583-6874.